Plato's Parmenides – Le Parménide de Platon
15-19 Juillet 2019 | Paris
Symposium Platonicum XII : Plato's Parmenides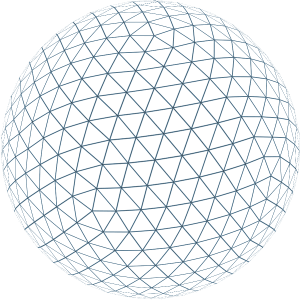 The Call for Papers
The International Plato Society organizes a symposium on a single Platonic dialogue every three years. We are pleased to announce the Call for Papers for the XII Symposium Platonicum: Plato's Parmenides.
The Symposium will take place July 15–19, 2019, in Paris.
Although the dialogue has been the object of intense scholarly scrutiny, many issues remain to be explored. Submissions on any aspect of the dialogue, including its presocratic sources as well as later reception, will be considered. We also would like to encourage papers that address issues in the dialogue's second half since it has received relatively less attention.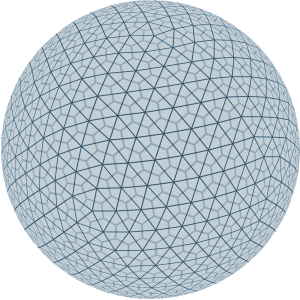 Results of the Call for Papers
The Executive Committee has reviewed a total of 167 abstracts, written in two languages, anonymously, regardless of positions between full member (senior) and associate members (PhD.) You will find below some statistics that, as we intend to, reflect the diversity and richness of the Society.
| | |
| --- | --- |
| Submissions | Selected papers  |
| Men 63% / Women 37% | Men 59% / Women 41 % |
| English 59%, Italian 16 %, French 13%, Spanish 8%, German 4% | English 64%, Italian 16%, French 12%, Spanish 4 %, German 4% |
| PHD 18 % | PHD 17% |
| Countries : Italy (20%), US (13,7%), France (9,5%), Germany (7,7%), Spain (5,3%), Canada (4,1%), Argentina (3,5%), Brazil (3,5%), Russia (3%), United Kingdom (3%). All other countries are less than 2,3%. | Countries : Italy (23%), US (14,5%), France and Germany (9,8%), Canada (6,2%), Spain (5,2%), UK and Brazil (4,1%) ; all other countries are below 4%. |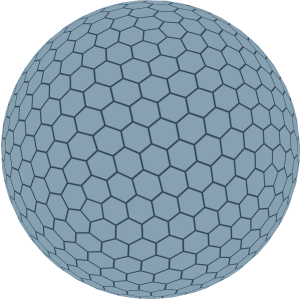 Organizing committee
The Symposium is organized by the "Société d'Etudes Platoniciennes", with the three co-presidents : Luc BRISSON, Arnaud MACÉ, Olivier RENAUT.
The supporting bodies are : CNRS, Université Paris Nanterre, EPHE, Université Paris 1 – Panthéon-Sorbonne, Labex HASTEC, Institut Universitaire de France, UMR Anhima.
Registration fees are due for regular paid-up members attending or presenting a paper at the Symposium. The registration is expected to open online in May, with the same account you used on the platosociety.org website.
You have to be logged in as a member before clicking on the Registration Items : Please login here
Each morning sessions, plenary and parallel, and each early afternoon parallel sessions will take place at the Institut National d'Histoire de l'Art (INHA).
The INHA is located in a "Galerie", the Galerie Colbert, in the "2ème arrondissement" of Paris, between "Place de la Bourse" and the "Jardin du Palais Royal".
Address : 2, rue Vivienne or 6, rue des Petits-Champs, Paris IIe
– Métro : Bourse (line 3), Palais-Royal (line 1), Pyramides (line 1-14), Grands Boulevards (line 9), Richelieu Drouot (line 9).
– Bus : n°29 et n°39
The site is suitable for disabled persons.
The symposium will take place in three main rooms :
Auditorium : for parallels sessions and plenary sessions
Salle Vasari : for parallels sessions
Salle Benjamin : for parallels sessions
In the late afternoon of Monday, Tuesday, and Friday, the plenary sessions will take place in the Quartier Latin (Sorbonne area).
Monday plenary session (for the Cornelia de Vogel Lecture) will take place at the Ecole normale supérieure, 29 rue d'Ulm, 75006 Paris, from 5:00pm to 7pm.

Tuesday plenary session will take place at Université Paris 1 – Panthéon Sorbonne, Amphithéâtre Bachelard, from 5:00pm to 7pm.

Friday plenary session from 5:00pm to 7pm should also take place at the Quartier Latin (to be confirmed)
For evening plenary sessions, more venues are likely to be presented below… very soon.
Since the two area of the Symposium are easily reached by public transport, you can choose any location for your hotel. A vast majority of hotels appear more often cheaper on the internet than if we contact them individually, but here are some recommendations. We recommend you to check on https://fr.hotels.com/ or https://www.booking.com/
Area of Institut National d'Histoire de l'Art
Hotel Vivienne**(3mn from the INHA) : https://www.hotel-vivienne.com/
Hotel Beaudelaire*** : https://www.hotel-baudelaire.com/fr-fr (we have an agreement with them, for a fixed price : single room 125€, double room (single use): 155€ ; double room : 165€ : you could write to resa@hotel-beaudelaire.com, saying that you reserve with the code : Colloque INHA – Parménide)
Area of Quartier Latin 
Hotel des Trois Collèges*** : https://www.3colleges.fr/
Hotel Claude Bernard Saint Germain*** : https://www.hotelclaudebernardparis.com/
Hotel le M Saint Germain*** : https://hotel-paris-stgermain.com/fr/hotel.html
Cheapest accommodations
Area of Louvre (very near the INHA) : bvjhostel.paris.com
Area of Quartier Latin : youngandhappy.fr
The hostel Jules Ferry (8 Boulevard Jules Ferry, Paris, 75011) is also a member of HiHostelInternational : https://www.hihostels.com/ and it is near the Republic area which is very pleasant and lively.
Of course, AirBnB might be the cheapest solution.
A complete guide will be provided soon on this website.
Every inquiries should be sent to symposiumplatonicum12@gmail.com