Our new website includes new tools and resources to help our members connect with the IPS.
To make the most of our website and to access members-only resources, sign in. If you're not yet a member, join the IPS!
Once you've signed in and registered with payment, you can update your member profile, join one of our member groups, and take advantage of the many benefits of membership!
On our site, you'll also find information such as the following: details of upcoming IPS meetings, a calendar of conferences and seminars related to Plato, Plato-related links and resources, and data on our members in the Members' Directory.

Plato's Phaedo
Brasília, 4th to 8th of July 2016
Click here for more informations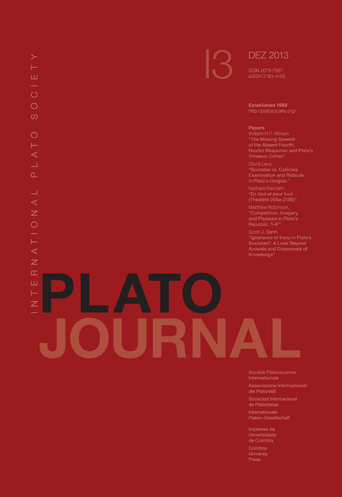 A new volume (13) of Plato Journal is now available on line at http://impactum-journals.uc.pt/platojournal
Plato Journal is now available free access on line and printed on demand by Coimbra University Press, one of the oldest european publishers.